Peeka and Boo - Halloween Rescue 👻
This rescue is really cool! A call on the Hope For Paws emergency line came in from Yesenia and Walter and they told me the craziest story. Walter's sister was been driving her car to work, and all of a sudden she realized she has kittens inside her engine!! She pulled over immediately, and two terrified kittens ran out of her engine!! One kitten ran down an alley, and one kitten ran down a storm drain. She followed the kitten who ran down the alley, called Yesenia and Walter, and together they rescued Peeka. Rescuing Boo was a much greater challenge! They tried every trick in the book for 14 HOURS until they finally called #HopeForPaws for help.
It is SCARY how EASY it is for you to help us save lives!!! If you have an Amazon account, you can simply ask Amazon to support Hope For Paws at NO COST TO YOU.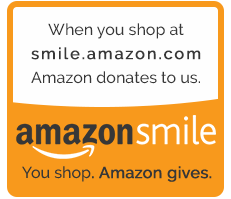 Just one click here: http://smile.amazon.com/ch/26-2869386 and another one to approve, and you are all set! Amazon will donate 0.5% of every purchase you make, it will cost you nothing, and it will help us save lives 🐶 ❤️ 😺
Peeka and Boo were adopted together and this is just a perfect ending to a story that could have gone terribly wrong!

Thank you so much for supporting us and for sharing this post with your family and friends.
Have a safe and happy Halloween!
Eldad