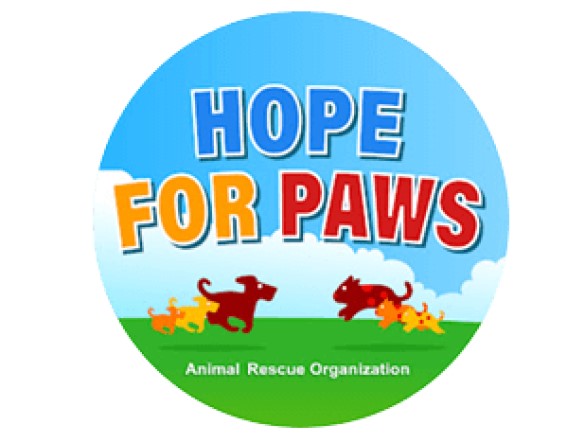 Hope For Paws
Animal Rescue Organization
We are 501 C-3 non-profit animal rescue organization (E.I.N: 26-2869386).
Rescuing dogs, cats and other animals
Providing Veterinary care for each animal
Partnerships with Animal Adoption Centers
Raising awareness for abandoned animals
Our History
For eight years, Eldad volunteered with other rescue organizations in the Los Angeles area. Because he gravitated towards the most challenging rescues, often saving animals with the most pressing and complex medical conditions, rescue organizations need thousands of dollars to care for the new animals. At one point, Eldad started to feel like a burden on the main organization where he was volunteering and decided it was time to be responsible for his own fundraising. Eldad spent a few hours thinking about a name for the new rescue organization, and came up with Hope For Paws.
Our Founder
Hi, I'm Eldad
Eldad founded Hope For Paws in 2008 and has grown the organization to the largest YouTube channel in the world.
Meet Eldad

When and why did you decide to start posting videos on YouTube?
YouTube was a fairly new platform, and the first video uploaded by Hope For Paws was seen 14 times (10 of the views were from Eldad's Mom). The channel has grown significantly since that first video in 2009, and as of today, Hope For Paws has over 5 million subscribers!
Subscribe
Hope For Paws is a 501c3 organization that rescues animals in the Los Angeles area and beyond in an effort to end animal neglect, homelessness and abuse. The team rescues animals, provides veterinary care, and transfers the animals to partner adoption centers. After the rescues, the team creates videos which they share on YouTube and Facebook to educate the public on the importance of companion animals in our society and inspire people to take action, support the cause, adopt animals, and help reduce euthanasia rates at shelters across the country. The Hope For Paws YouTube channel reaches over 4 million subscribers and is the largest non-profit YouTube channel in the world. Our videos have been shared by media organizations around the globe and viewed by billions of people. Every view helps us raise awareness for animals in our society and helps to educate the public on the importance of animals in our lives.
With the support of our community, Hope For Paws is able to save the lives of animals through the following programs:
1. Animal Rescues: Everyday, Hope For Paws receives calls from around the world to help rescue abandoned, homeless, and injured animals in dire situations. The team rescues hundreds of animals each year and travels outside the LA area to assist other rescue teams when necessary. The team finds appropriate partner shelters that are willing to accept the animals they rescue and Hope For Paws provides for all medical needs prior to transferring animals to adoption partners.
2. Veterinary Care: All rescued animals visit a Veterinary Clinic for evaluation and treatment before being placed in a shelter. General veterinary care may include vaccines, rabies and health certificates, deworming/parasite treatment, heartworm and FIV/FeLV tests, and spaying or neutering, but many rescued animals also need surgeries and long term inpatient care. This treatment is essential because injured and sick animals are less likely to find "forever" homes and are at risk for euthanasia in shelters.
3. Animal Shelters/Adoption Centers: Hope For Paws works with 35 partner organizations that accept homeless or abandoned animals after rescues. In addition, Hope For Paws provides grants to animal adoption centers for animals requiring medical treatment.. These efforts increase adoptions and reduce euthanasia rates by providing funding for required medical treatment.
4. Spay/Neuter Clinics: Hope For Paws funds Spay and Neuter Clinics so hundreds of dogs and cats can get fixed in an effort to reduce the animal overpopulation problem in Southern California. Spay and neuter services help reduce euthanasia rates by limiting the number of unwanted animals. Hope For Paws also supports a spay and neuter program in Mexico, where it is considerably less expensive and there is a significant animal overpopulation problem that spreads across the southern border.