The smartest homeless dog evades us. Loreta used Spider-woman's superpower to save Superman! 🕸️🦸‍♂️
This rescue seems short, but Superman evaded our attempts for 2 hours which is very unusual for us! We had to be careful because we didn't want to risk losing him, so we didn't do anything aggressive. When an opportunity presented itself, we tried to corner him, but he managed to escape from us by flying away at top speed! We then knew we were going to name him Superman (as soon as we could get him).
Toward the end of the rescue, Loreta deployed her Spiderwoman superpower, and with her web, she got him!
We are in crisis mode here - Amazon Smile canceled their program, and we lost almost 43,000 of you who supported us through this amazing program that changed so many lives!!! 😿

I wanted to ask you to be a SUPERHERO/SUPERHEROINE for animals like SUPERMAN and join us with a $5 monthly donation. As you can imagine, losing 43,000 supporters overnight has a huge impact on so many animals - it's thousands of dollars for surgeries dogs and cats we rescue desperately need.
Our friends at SAFE Rescue Team are fostering Superman, and it is so cool to receive video updates of this little guy who is just thriving!

To apply to adopt him or many of their other cute dogs, please visit them at: https://www.SafeRescueTeam.org
For the cost of a cup of coffee, you can help us save dogs like Dino (above) ☕
A few days ago, Loreta and I were on a rescue of another superhero we named SHAZAM. He was hit by a car and couldn't move for 3 days until someone finally called Hope For Paws.

On our way to the hospital, we received a text about Dino, and looking at my GPS, I saw we were just 5 minutes away, so we quickly detoured. We were told no one could get him, but I figured we could outrun this sick little dog.
Dino may look like a puppy, but he is actually an adult who has been starving for a long time. As a result of starvation, his immune system collapsed, demodectic mange mites took over his body, and he lost most of his hair 😰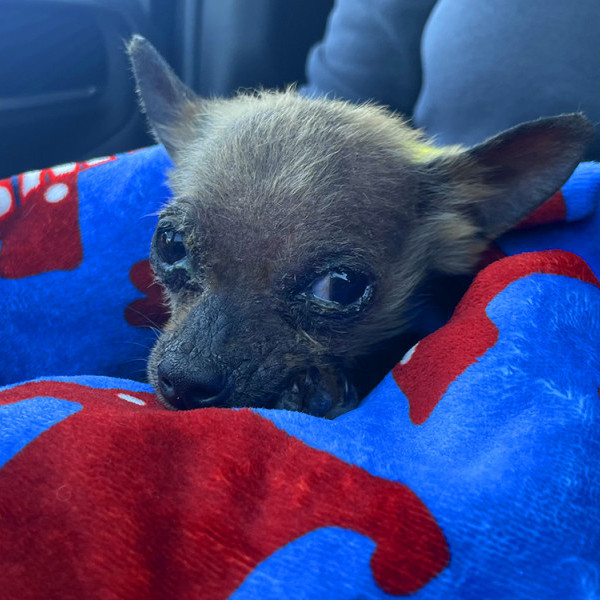 We rushed to CARES, where the medical team immediately started treatment on both Dino and Shazam!
The rescue videos of both dogs will be posted as soon as they completed their medical recovery, and this may take a while.

As a thank you for your support, I wanted to share another superhero video: SPIDERMAN!
Thank you so much for supporting us and for helping us make all these rescues possible 🙏

Eldad