Hope For Maui after the fire disaster 😔
This story begins 23 years ago in Hollywood, California. I used to run a computer company, and one day I met Moriah Diamond, who used to design websites, and we became friends. Back in the year 2000, I wasn't involved in the animal rescue world - I was still trying to figure out my future here in the United States. Everything changed one day when Moriah found two orphan kittens, took them home, and called to ask for my help. We bottle-fed them and took care of them until they were ready for adoption. This seemingly minor event changed the course of my life! I started volunteering with rescue organizations, and eventually, it led to the creation of Hope For Paws! 🐶❤️😺

A few years later, Moriah moved to Maui, Hawaii where she met her husband Sam.

Fast forward to December 2021, Moriah shared with me that she has a dream of opening the first Cat Cafe in Maui and she asked for my advice on that. Moriah and Sam invited me over for dinner in a beautiful place near Iao-Valley.
I listened to their dream about opening Cat Cafe Maui, and my rescue brain was thinking right away - this is a fantastic opportunity to help the community there and help many of the island cats. I suggested right away - let's create Maui Cat Rescue, and the cats they rescue will be at the cat cafe.
For the next few days, we sat together and worked on a serious plan on how to develop something like this in the middle of the Pacific Ocean.
After putting everything on paper, we quickly started looking for a good location. We spotted a couple of places that we quickly ruled out, and then we found the location at the Queen Ka'ahumanu Center in Kahului. We looked at every possible detail, I remember going to a senior living facility to borrow a wheelchair just to make sure that it would be able to pass through the doors so people with disabilities would be able to enjoy the company of these rescued cats.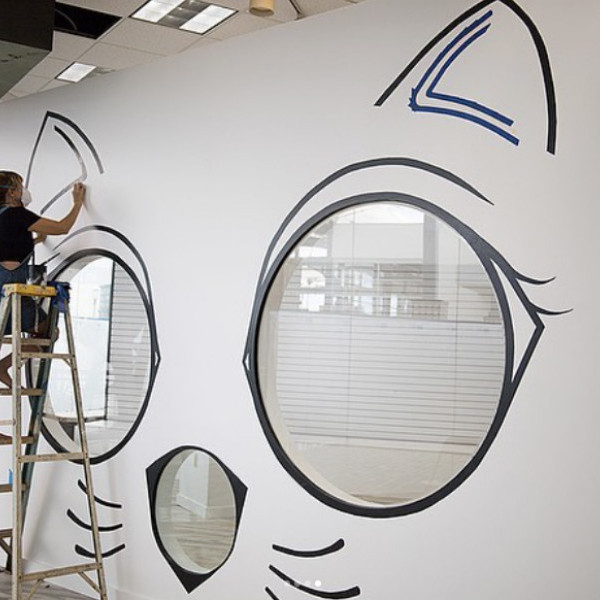 100% is for Maui Cat Rescue
Construction started quickly, and a few months after our initial meeting, Maui Cat Rescue was formed as a 501C-3 nonprofit cat rescue organization, and Cat Cafe Maui opened! 😻
This place is just magical and always full of rescued cats and people who help socialize them in preparation for their adoption.
There are three large TV screens that always show Hope For Paws rescue videos, and it's always so cute to see cats watching these rescues.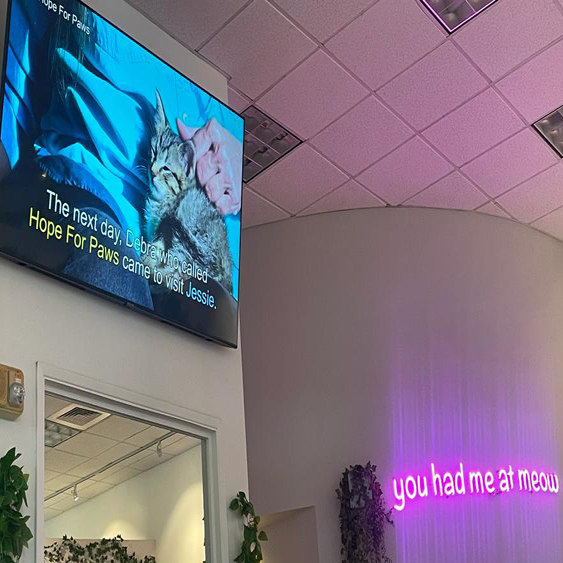 I am happy people watch our rescue videos there - raising awareness is so important!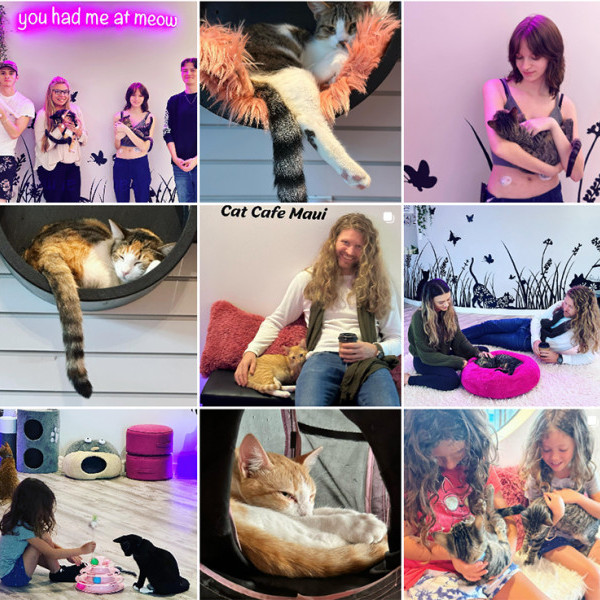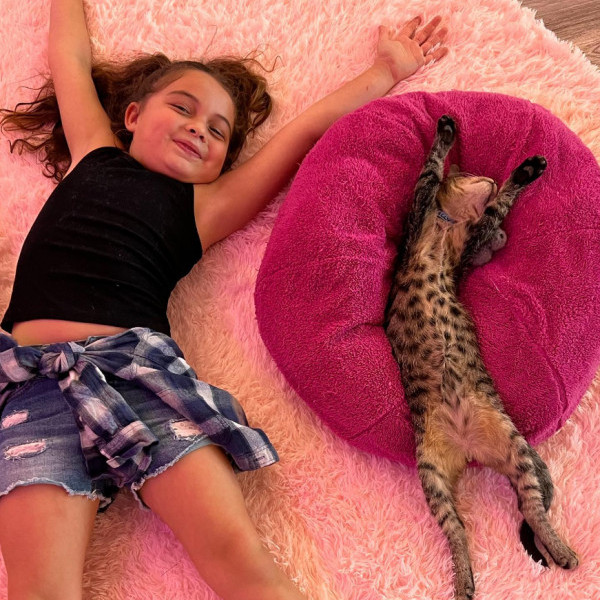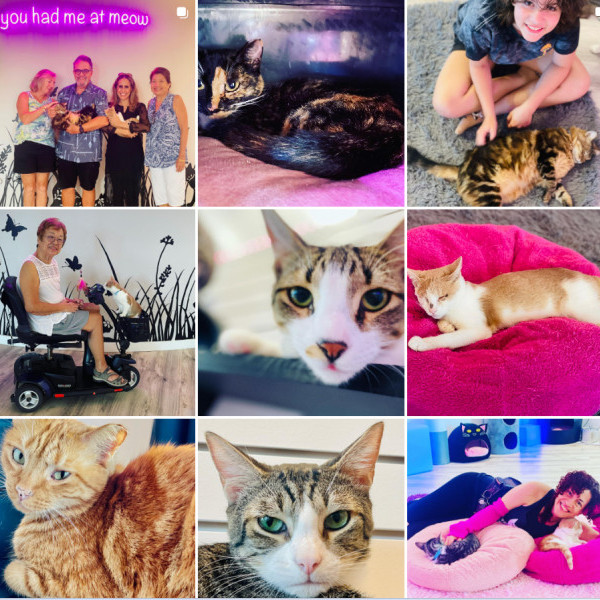 This place brings so much joy to locals and tourists, and if you want to see many more updates, you can visit their Instagram page: https://www.instagram.com/catcafemaui/
Sadly, last week, disaster struck Maui and the beautiful city of Lahaina. So many people lost their lives, their family members, their homes, their pets, and their jobs. 😔

Moriah asked me to come to Maui and help, but I knew I wouldn't be able to access the disaster area for many days. FEMA and the National Guard blocked the way to Lahaina as they are handled the rescue and recovery missions.

Instead of rushing over and feeling helpless, I asked her to hire someone local to assist her, and I promised that Hope For Paws would help with that cost. She hired a young woman who managed to escape with her cat, but she lost her home and her workplace to the fire. Moriah gave her a job and invited her to live with her and Sam in their guest bedroom - for me, this is how communities are at their best! 💞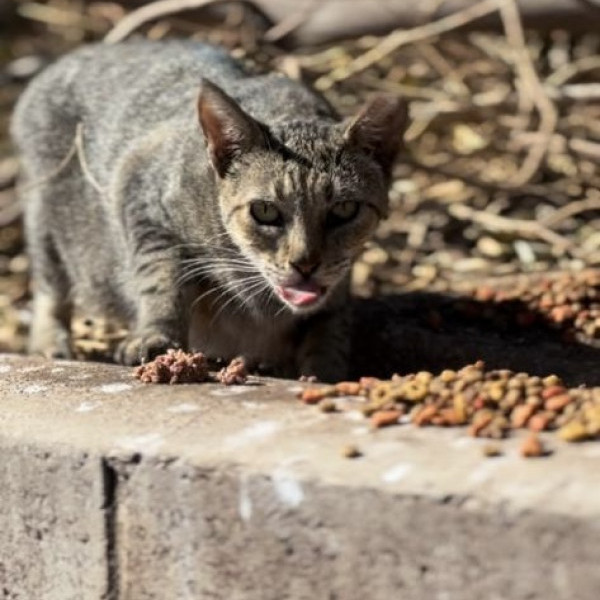 Yesterday was the first day Moriah was able to reach some areas of Lahaina, where she met a local feeder who manages a few feral cat colonies. She took lots of food and water with her, she witnessed some horrible things and I prefer not sharing these images - it's just too sad.

Moriah is already there today with traps in an effort to capture people's pets, and with your support, we can provide her with all the supplies she will need to assist the homeless island cats and also the pets affected by the fire. This is not something that can be solved with two or three trips - there is a large area to cover there.

Please donate $10 and help us help Maui Cat Rescue do the work on the ground there.
While FEMA, the National Guard, and the local community in Maui are still assessing this devastating situation, I hope we can help in reducing the suffering of animals over there and help reunite families with their lots pets.

A lot of food is needed because so many birds rush to the feeding stations, and by the time it's quiet and cats feel safe to come out of their hiding spots, a lot of it is gone.
Thank you so much for all your gifts for these animals. 💝

Eldad